Much of the walking is above 3000m on rough but well tracked paths. Some steep sections are met but generally the trekking is relaxed and easy. We allow plenty of opportunity to relax by the lakes. 3 of our 4 walks start and end at the ski area above Granada. Pick up and drop off either in Lanjaron or Granada (Alhambra Palace area).
We have 4 tours of different grades and difficulty so that families as well as hardened trekking types can visit these lovely lakes.
Easy access to 3 walks via the ski area (chair lifts or Hoya de la Mora autobus or high trailhead) above Granada.
Choose from the following graded walks:
When can we do these hikes?
The walks can only be done when the snow has retreated and almost disappeared. That generally means from late May to October, inclusive each year, but you should check with us first to ensure we are able to run the trip.
Between June and October the Sierra Nevada provides some superb locations for high altitude trekking and for wild camping. Water is plentiful thanks to the numerous rivers, streams and lakes. They are beautiful and peaceful situations to spend the night. Locations: Lavaderos de la Reina, Laguna de Calderetas, upper Rio Lanjaron valley.
Escape the heat and walk to high mountain lakes on the northern flanks or secret places of the Sierra Nevada
For many local people the mountain lakes of the upper Lanjaron valley is the "Shangri-La", a mystical place that provides year round water to the lower levels of the Alpujarras. It is almost a pilgrimage for them. Our walks are designed to take in the best these mountain lakes have to offer.
The Hikes to the Mountain Lakes
Lagunas Galbata and Larga - secluded northern lakes
Walk along the northern flanks of the Sierra Nevada. Drop into Coral de Veleta and traverse the valley before rising steeply to Veta Grande.
Narrow paths lead to the secluded and rarely seen Laguna Galbata and Laguna Larga. Then up to the Col de Ciervo and back on good tracks to the start via Col de Carihuela passing Laguna Rio Seco and Laguna Aguas Verdes en route.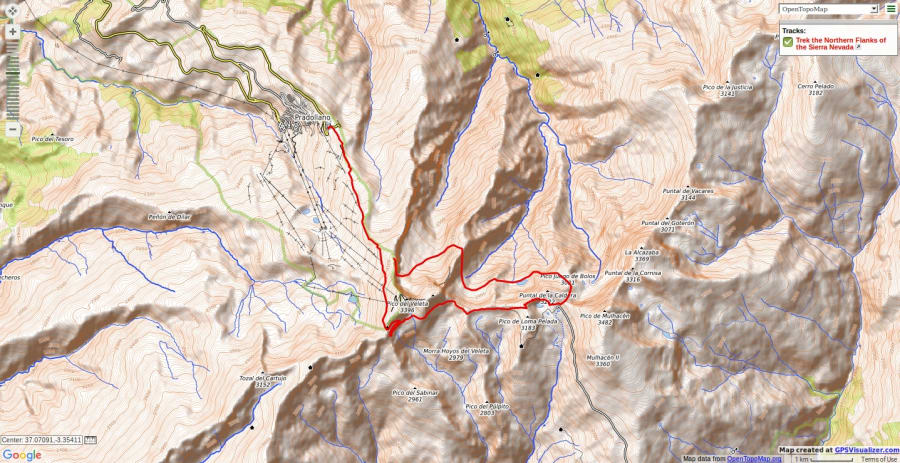 Lakes of the Lanjarón Valley
Access from Lanjaron. 4WD transport to Mirador de Rinconada above Niguelas. Walk up to the lake at Cerro de Caballo. From the Cerro de Caballo refugio by the Laguna de Caballo we head north along the "Verada Cortada", passing the Laguna Cuadrada before reaching the Laguna de Lanjaron.
Then its back down the valley or optional extension over the ridges back to the car. Also visits Laguna de Caballo(2850m), Laguna Cuadrada (2930m), Laguna Charca Pala (2950m), Laguna de Lanjaron (2980m).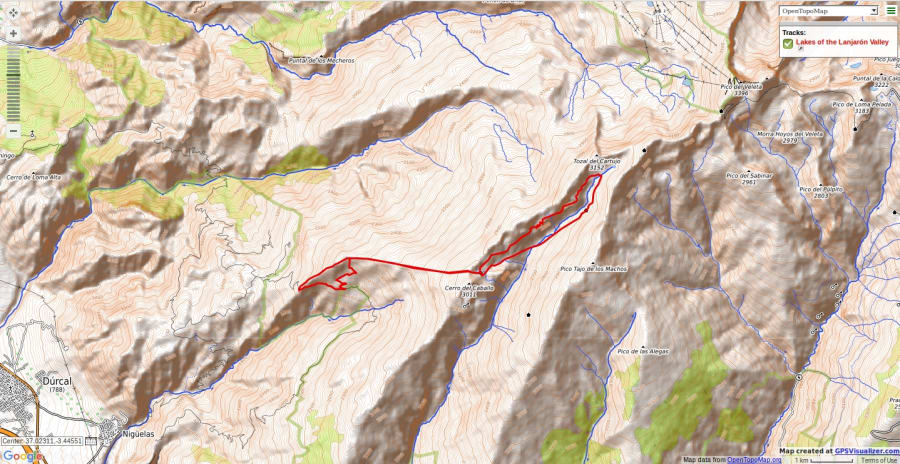 Dates & Prices
When?
| Month | Available |
| --- | --- |
| Jan | No |
| Feb | No |
| Mar | No |
| Apr | No |
| May | Yes |
| Jun | Yes |
| Jul | Yes |
| Aug | Yes |
| Sept | Yes |
| Oct | Yes |
| Nov | No |
| Dec | No |
You may also be interested in?