Via Ferrata Los Vados, Costa Tropical
Summary - Incredible exposure, 300m height, 15 pitch Via Ferrata. Ladders & chain but requiring rope protection. Amazing ascent of some 300m+ up a spectacular rock wall in a gorge. For those that have vertigo, stay at home!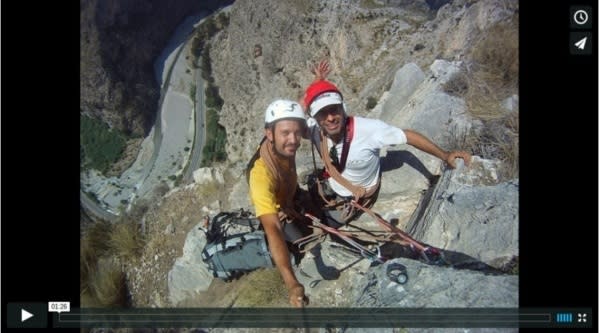 Dates - September to June
Prices - from €75 per person per day
Time - 4 hours
Fitness required - high
Prices
Group size (per booking):
(prices are per person per day)
1 person - cost €150
2 persons - cost €95
3 persons - cost €85
4 persons - cost €75
Definition of "Group" - if you are booking a trip for 2 persons the 2 person rate applies, 3 persons - 3 person rate etc (not dependent on eventual total group size!).
Price includes:
Guiding
Local transport to and from Lanjaron/trailhead
Backup vehicles
Gear hire - helmet, harness, via ferrata leashes
N.B Guiding ratio for high mountain activities - no more than 4 to a guide.
Enquire via email or contact form