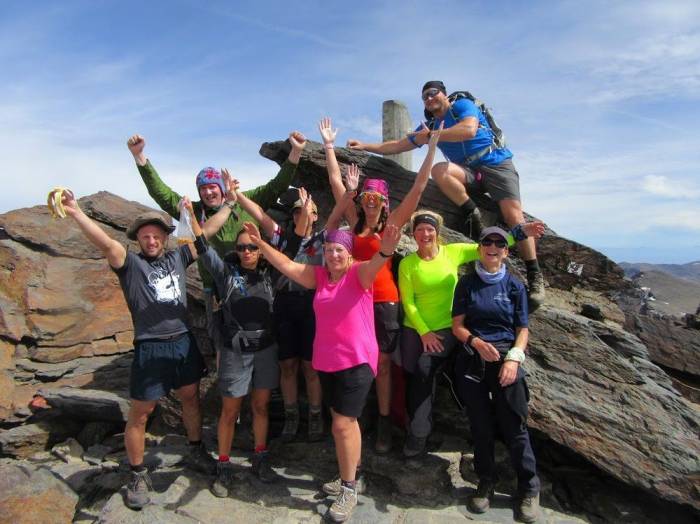 Sea to Summit Challenge Spain!
A tough 3 day trek from the sea at La Rábita to the summit of Mulhacén, the highest mountain in mainland Spain
Is it for me?
Be in no doubt. This is a serious trek. A tough personal or charity challenge. A certain mental resilience will be required.
The trek takes 3 days. With 56km and over 5000m ascent involved this will challenge even the seasoned hillwalker. The route is mainly on good hill and mountain tracks. Some are rough at times with some rough sections especially above 3000m.
There is a short amount of road walking necessary to cross the Sierra de Contraviesa but our route has been designed to avoid as much of this as possible.