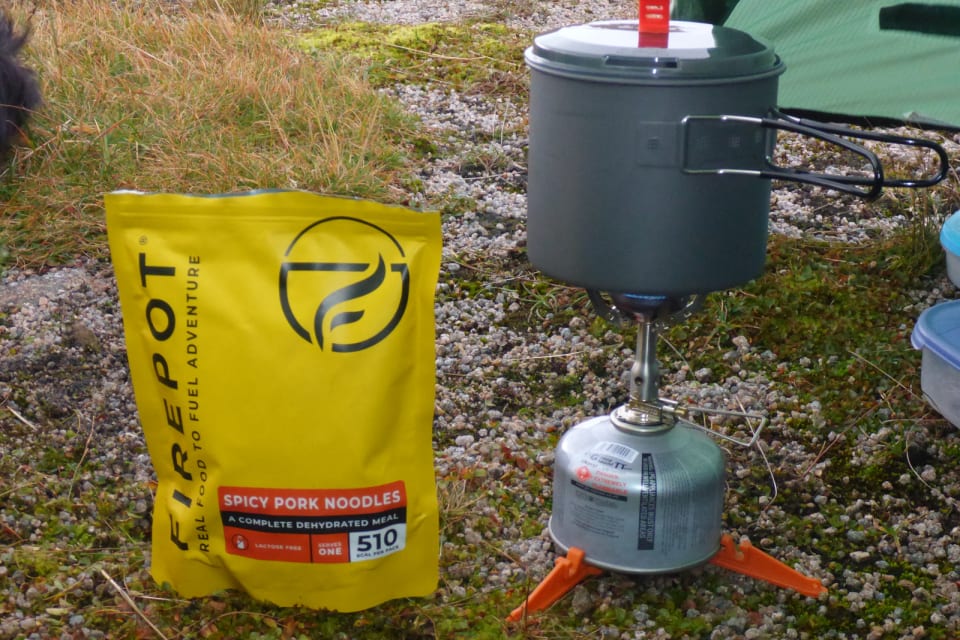 Firepot Spicy Pork Noodles Review
I had already tried the Posh Pork and Beans and really enjoyed it as a breakfast meal so I was looking forward to the Pork Noodles.
I had walked up from Aviemore to the Wells of Dee on Braeriach and set up my overnight camp. It had been a tough day and I was REALLY hungry! The rehydration time is fifteen minutes but it was worth waiting. The noodles were lovely and soft and the pork mince and spicy sauce had a bit of a kick but not too much. I'm glad I bought the extra large portion as I don't think the smaller one would have been enough.
There are plenty of other brands on the market but for taste, energy and value for money, the Firepot meals take some beating.
Ian Tupman, September 2020