SPANISH HIGHS
,
Sierra Nevada Mountain Guides
provide a wide range of activity holidays including
walking, hiking, trekking, scrambling, mountaineering, snowshoeing & skiing
in the
Alpujarras, Sierra Nevada
(highest mountains in western europe outside the Alps!) and other varied destinations in the remote sierras of Andalucia Province, southern Spain. Also regular expeditions to the Southern Patagonian Icecap.
Our backyard .... the Mountains
Tucked away in the south of Spain, in the center of Andalucía, lies another world. A world of soaring, snow clad peaks and deep valleys far removed from the crowded beaches of the Costa del Sol. Relatively few foreign visitors to the region venture into the Sierra Nevada, especially in winter when snow normally lies over the mountains from December until May.
Spain's hidden Secret!
It is a very special place and there is tremendous scope here for those who prefer their mountains wild and dramatic! On clear days it is possible to view the coasts of North Africa some 200km away across the Mediterranean sea. It is a relatively small range of mountains (90km long by 35km wide) sat in the Granada province of Andalucía, Spain.
27 - 3000m+ peaks
Snow from Dec to May
300+ days of sun!
Guiding Activities
We offer expertly guided, low impact activity holidays for individuals and groups, staying in small local hotels, guarded and unguarded mountain refuges and wild camps. We do our best to protect this breath-taking, unspoiled but fragile wilderness. Guests can benefit from the knowledge and experience we have gained from over 20 years of guiding here in the Sierra Nevada. Our locally based, qualified guides share a deep love of these mountains.
Local guides using local people with local knowledge. Experience you can trust!
Update: Coronavirus (Covid-19)
Updated: Saturday 23rd June 2020
21st June 2020 - GREAT NEWS! The Spanish PM has stated that international travellers will be allowed into the country. See our C-19 Tour Safety Advice (below)
C-19 Tour Safety Advice
We offer trips on demand of any duration and any start date. The area provides great opportunities for all, from the high and wild mountains in winter, to the more gentle spanish walking found in the hills of the Alpujarras.
The Sierra Nevada is very accessible and makes a good destination for last minute, weekend or short breaks as it is close to major airports and fast motorway networks. There is something to interest everybody!
This site provides lots of Mountain and Travel Information and a wealth of resources for those who want to learn more about these wonderful mountains!
Information on prices, self guided support, accommodation options, mountain weather and conditions, route maps, mountain databases, huts and refuges, altitude sickness, avalanche dangers, equipment lists, gear rental and general FAQs can be found in our Information Knowledge Base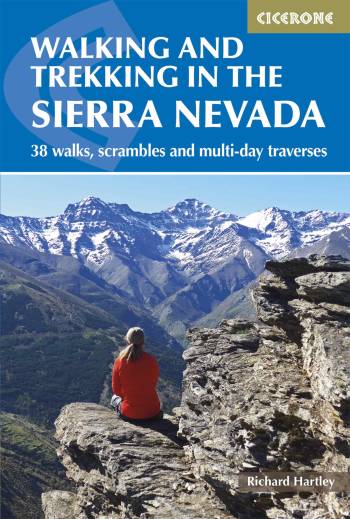 Where is Spain's Sierra Nevada located?
The Sierra Nevada is located near Granada in Southern Spain. It is not only one of Europe's most southerly mountain ranges, but also contains the highest peaks in western Europe outside of the Alps. What it lacks in size it makes up for in altitude with over 25 peaks above 3000m. These include the highest point in western Europe outside the Alps, Mulhacén at 3482m.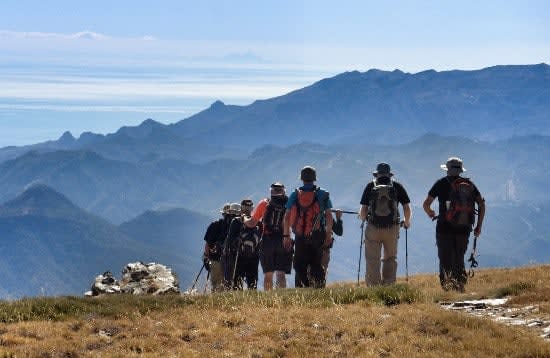 Walking & Hiking
Alpujarras & Sierra Nevada
Only here for a short visit? Then join our classic year-round selection of Day Walks and Hikes in the Alpujarras and in the summer you will love the beauty provided by the lakes and mountains of the high Sierra Nevada. Leave the rat race behind and enjoy our week long "Alpujarras Escape", for the very best Walking and Hiking holidays in the Alpujarras. Or why not join writer Chris Stewart and ourselves "Walking over Lemons". Quiet, remote walking and hiking with just the right amount of luxury thrown in for good measure.
Sample the all inclusive delights of our Group Walking Holidays. These are specially formatted to allow you the flexibility to choose each days activities, whether they be a gentle guided walk, a harder guided hike or an excursion to visit some of Andalucias greatest historical and natural sights.
Granada Province & Tabernas Desert
The Sierra de Huetor and Cumbres Verdes near Granada offer spectacular and quiet hiking tracks. West of the Sierra Nevada the Lecrin Valley offers an interesting and quiet venue. We just love visiting the unique desert badlands of Tabernas, Almeria.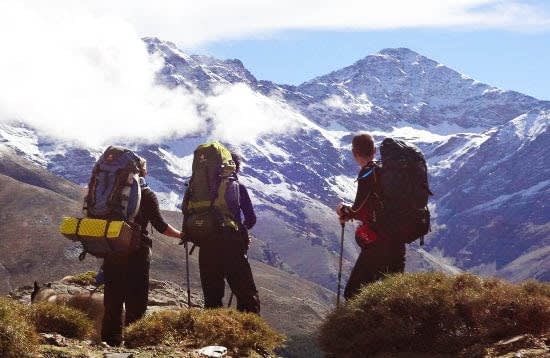 Mountain Trekking
Classic Sierra Nevada
We have many day and multi-day treks in the Sierra Nevada. The most popular is to climb Mulhacen, highest mountain in Spain in either one or two day trips. An increasingly popular summer option is to sleep on the summit and enjoy the Sunsets and Sunrises. We also regularly complete the classic trek, "Los Tres Miles", 3000m peak ridges. This involves 3 or 4 nights wild camping by streams and lakes and covers all the major summits of the range in a tough 4/5 day trek.
As well as summer mountain ascents, we have various multi-day Crossings of the Sierra Nevada of between 1 and 3 nights duration. This takes you into some really wild and quiet mountain country.
The incredible "Trek the remote North" covers all the quiet northern 3000m+ mountains and is perfect for lovers of mountain solitude.
Charity Challenges
Want something different? The Los Tres Picos, Sierra Nevada Trekking Challenge is here! A diffcult 3 day trek climbing the 3 highest mountains in the range, either raising money for good causes or if you just fancy a challenge?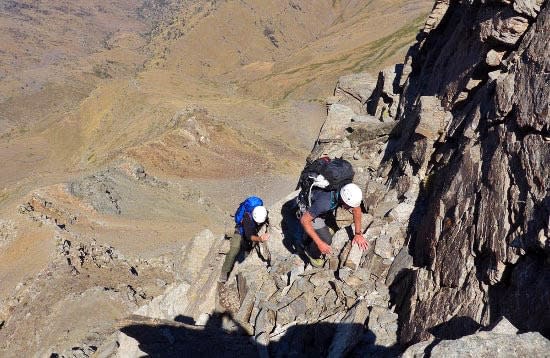 Scrambling
Year round Scrambling in southern Spain. Our "Scrambles in the Sierra Nevada and Andalucia" offer some great mountain experiences in wild surroundings, throughout the year.
High Mountain (Summer)
The high mountains of the Sierra Nevada province a wealth of superb routes. Between May and November we shall show you some of the best ridge and butresses scrambling around.
Low Mountain (Winter)
Andalucia province has a wealth of untapped potential, including the Sierra de Huetor north of Granada. Superb routes on excellent rock from September to June. Many of the routes have been developed by ourselves over the years.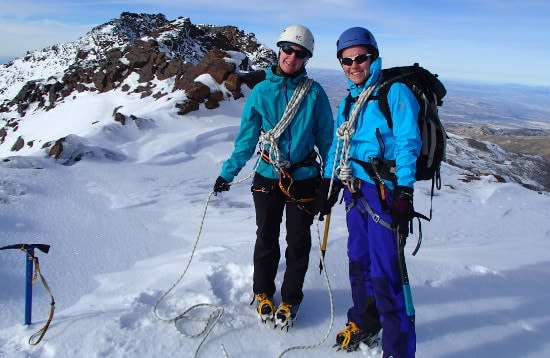 Mountaineering
Winter Mountaineering
With reliable, snowsure conditions from December until March inclusive we run Winter skills mountaineering courses, Alpine Introduction courses and winter ascents of the main Peaks of the Sierra Nevada.
Via Ferratas
This region is set to become very big with some amazing newly developed Via Ferrata routes in Andalucia. Available year round.
Rock Climbing
Granada Province offers some great Rock Climbing giving routes of all grades. We also offer Ropework Courses for those new to the sport. During the hot summer months we have introduced High Altitude Rock Climbing in the Sierra Nevada.
Expeditions
We run regular expeditions (Nov and Dec) to the Southern Patagonian Icefield. The expedition encircles the stupendous Mount Fitzroy and Cerro Torre massifs.
Snowshoeing
Sierra Nevada Snowshoeing
Day tours in forests and mountainsides. Guided day or multi day Snowshoeing Tours. With access to the high mountain bowls of the Sierra Nevada and the forested Alpujarras on our doorstep.
During the winter months snow is in abundance; and with great trails offering wonderful scenery, snowshoers will find this a wonderful destination. Moreover, snowshoers of every level of skill and experience will find plenty of trails to meet their desires and needs. If you've never tried it….you should! Its good fun and very easy to learn.
If youve never tried it….you should! Its good fun and very easy to learn. We take you to some gentle locations for your first steps. After a brief learning curve we can progress to longer and harder tours.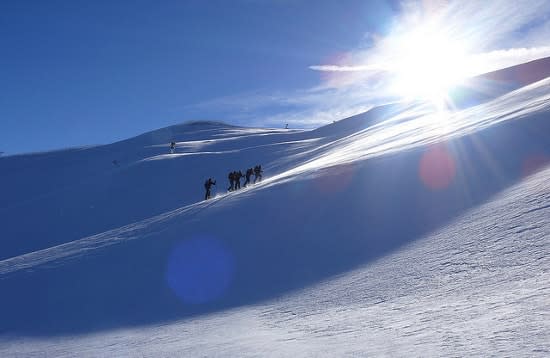 Ski Touring
Sierra Nevada Ski Tours
For beginners and Intermediates. The ultimate way to travel in the mountains! With good snowsure conditions from Read more about our guidesJanuary to May, the Sierra Nevada is one of Europe's best areas to learn the basics of travelling through the high mountains on skis. It is backcountry skiing at its finest! We run both beginners courses and also trips for the more experienced.
We run holidays aimed at the complete beginner to the sport. Suitable for those with some previous on piste experience who are also strong mountain walkers.
We can provide skies, skins and poles as part of the holiday cost. We also run trips for those who have tried ski mountaineering before but who wish to expand their skills and experience.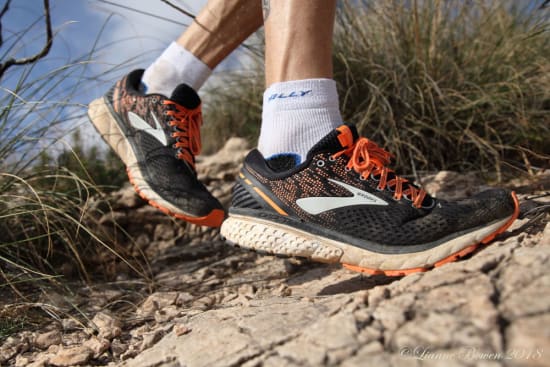 Trail & Ultra Trail
Sierra Nevada & Granada
The Sierra Nevada National Park provides one of the best arenas for trail running, not only in Spain, but throughout Europe.
Based in the Granada province of Andalucia, Spanish Highs offer tailored trail running itineraries and guided trips in the beautiful Sierra Nevada National Park; a landscape of stunning mountain terrain and rich biodiversity, steeped in history and culture.
Whether you are interested in fitting a days running into your holiday, want to give your marathon training a high-altitude boost, or are seeking a tough multi-day challenge in preparation for your next ultra, we have routes and itineraries to suit all levels of fitness and experience.
Longer high-altitude days offer intense fitness and conditioning training to boost strength and stamina. In addition to numerous routes that take you above 3000m, well maintained mountain refuges provide opportunities for multi-day high-altitude runs. If even this isn't challenging enough for you then get in touch! We always have ideas for pushing your endurance to the limit, whether on a sea to summit run, or multi-peak round.
Year Round Mountain Guiding
Local guides, local people, local knowledge. Experience you can trust!
Featured in:
TV - BBC2 "Gimme a Break"
Outdoor publications - Trail Magazine, Outdoor Adventure Guide, Berghaus Winter Catalogue 2014
Magazines - Sunday Times Travel, Living Spain, BMI Baby
Newspapers - Ideal.es
Expeditions - Berghaus Ski Kamchatka 2013
Tripadvisor Traveller Rating
#1 of 14 things to do in Lanjaron
Recent Traveller Reviews
"Fantastic guide with lots of interesting historical facts and information about the landscape, flora and fauna. Excellent service from the company , very quick to respond . Highly recommended"
"We had a perfect day of hiking with our guide! It was all we could have possibly wanted - fine weather, gorgeous landscapes, detailed knowledge of flora and fauna, and excellent company. We even got to see wild goats and processionary caterpillars. We hope to return!"
Had a great time exploring the Sierra Nevada mountains on snowshoes with my guide and two other travelers. Guide very attuned to our needs, fitness, and skill level, and our ability to deal with the wind and blowing snow. A great experience overall. I had many questions when making my reservation from abroad and the customer service was excellent."
"Great experience snowshoeing above the Sierra Nevada ski station. Excellent service when booking the trip. And thank you Felipe for giving us such a good day. Highly recommend this company."
Inspiring the Adventure!
In our Blog we create new innovative mountain routes, ideas, areas and activities. We hope you will use these as an inspiration for your own adventures here!