Contact Spanish Highs
Enquire, Chat, Ask Questions or Reserve your Activity Holiday
By far the best way to contact us is via our Contact Form below, Email or Facebook Messenger. These systems are always manned
N.B To avoid disappointment, please give us as much notice as possible when reserving mountain days with us. We cannot, with the best will in the world, always organise guides, transport and equipment the night before! Usually you will be able to have the dates you wish with a couple of weeks notice.
Confidentiality is paramount and we shall never pass on your email details.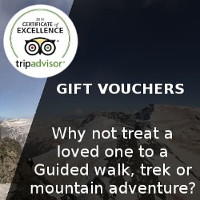 Gift Vouchers - please use the CONTACT FORM below and select "Gift Vouchers". In the MESSAGE box please let us know:
Name of the person or persons the voucher is intended for
Dates it is required for?
What activity?
Email
info @ spanishhighs.co.uk
We endeavour to respond promptly throughout the day as soon as we can. We pride ourselves on our speed of response. Our office hours are below. Outside of these times we are like normal people. We eat, drink and sleep!
We are however, working mountain guides, love the mountains, and as such some of us are regularly out in the Sierra Nevada. Please bear with us if this is the case.
UK - GMT 08:00 until 19:00
Spain - GMT+1 08:00 until 19:00
By Phone (Spain)
N.B due to the amount of spam calls and the fact that most of the time our guides are with clients we cannot respond to mobile calls unless via prior arrangement via email. It is unfair to our paying clients who deserve the full attention of the guide if he is constantly being interrupted by chats or phone calls!
---
By Phone (UK)
The best way is always by prior call appointment via email or leave us an email and we shall get back to you. Too much time is wasted being rude to spam callers at the expense of genuine customers! Hope you understand?
Facebook Messenger
spanishhighsmountainguides
Scan the Facebook Messenger code below with your mobile or tablet or visit Spanish Highs on Facebook and send us a message.