"Inspiring the Adventure" in the Sierra Nevada and Patagonia!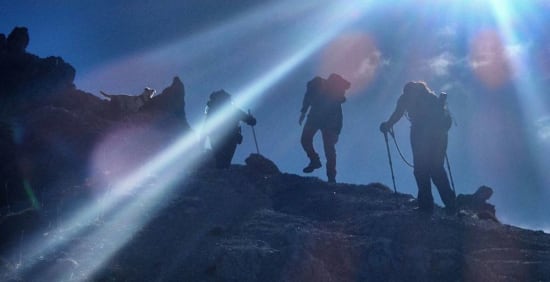 It seems that the whole world is involved with Social Media Sites these days. A few of us Twitter users who regularly tweet about the Sierra Nevada mountains met for the first time yesterday in the Cumbres Verdes range just south east of the Andalucian city of Granada. The intention was to have a good walk in the mountains. What better hike could you have than to ascend the peak of Trevenque (2079m)?
Not having done any serious hill walking in February and March, I wanted to get out and do a good leg and lung-stretcher before returning to the high peaks of the Sierra Nevada. Trevenque had been mentioned to me in the past by Spanish Highs and it sounded just what I was looking for.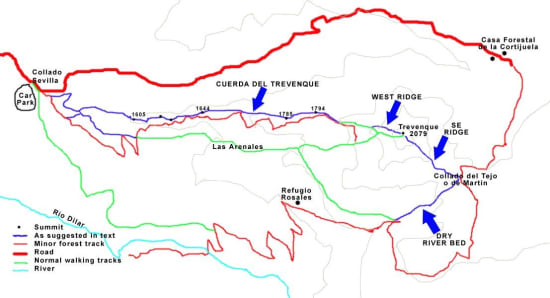 Since we started visiting this fascinating walking and trekking location near Granada in 1998, we have seen a rise in the popularity of peaks such as the magnificent Trevenque (2079m). However, there is so much more than the normal routes of ascent to offer for those with an exploratory and adventurous nature.