Remarkable, barren badlands of Tabernas, Almeria provide rich walking and hiking opportunities in unique European environment. Our latest foray into the wild and dramatic desert land near Tabernas came a few weeks ago. We have developed a great full day's desert walking tour taking in some of the very best bits.
The area is characterised by dry valleys (ramblas) and steep sided ravines. Contrastingly, some ramblas are lush with green vegetation especially bamboo and make for difficult walking.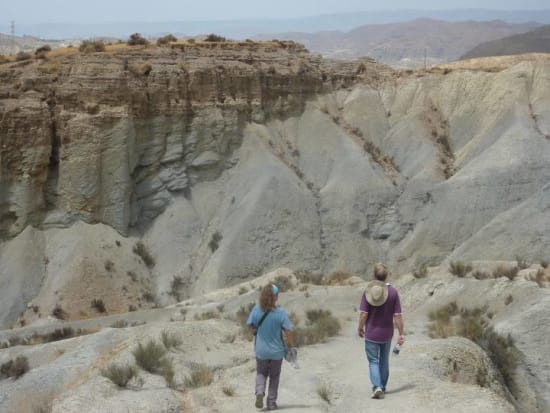 Spectacular desert scenery
We follow in the footsteps of Clint Eastwood and Lee Van Cleef as, en route, we visit some important film locations from "The Good, the Bad and the Ugly", "For a Few Dollars More" and "A Fistful of Dollars". Both "Lawrence of Arabia" and "Indiana Jones and the Last Crusade" had locations here too, that our day's walking tour visits.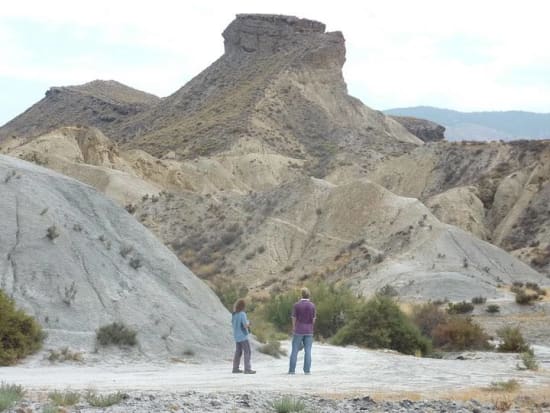 Typical badlands vistas in the Tabernas desert
Well worth a visit if you happen to be in the Almeria region of southern Spain. It is good value round here too. Accommodation and prices are considerably lower than other areas of Spain, making it good for a Cheap Holiday destination.