We have always been Weather "Geeks". Our semi-professional Davis Vantage Pro 2 Weather Station has served us well since 2008 and is still going strong. But technology always moves forward and the chance to acquire one of the new Smart Weather Stations from Weatherflow sounded too good to miss.
We backed this originally via an Indigogo Project and had expected delivery in April 2018, but supply delays meant we only took delivery of the kit late August. Now it is installed and running within our site above Lanjaron in the Alpujarras. Bear in mind this is still a test product which we are evaluation over the next 6 months.
Installation was relatively straightforward with no major hiccoughs. The main item to watch out for is that the AIR is placed in full shade throughout the day and the SKY is placed with a clear view of the sky in an elevated position. The installation is done via connecting the HUB to your mobile phone SmartWeather App via Bluetooth. There is a lot of help from the Weatherflow website itself and also from the growing community of users.
There is a growing number of enthusiastic users throughout the world. See map below!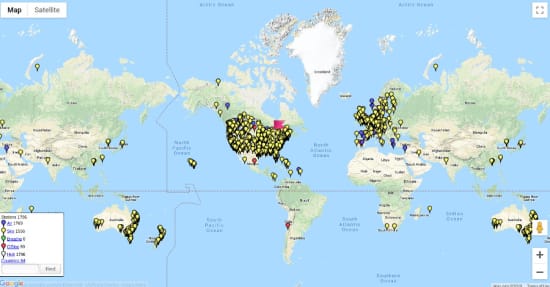 World SmartStation map end August 2018
The unit consists of three devices:
The Weatherflow HUB which sits in your house and connects via your internal WiFi.
The Weatherflow AIR device which detects lightning & warns you of approaching storms. AIR also measures temperature, humidity, and atmospheric pressure. Long range wireless connectivity.
Outdoor Temperature
Relative Humidity
Pressure
Heat index, dew point, air density, ++
Lightning activity
up to 1000+ ft. wireless range
Extremely long battery life
The Weatherflow SKY has revolutionary sensors that detect rain drops in an instant, gives accurate real-time wind speed & direction, and measures sunlight (including UV Index) - all with no moving parts to wear out or fail. Long range wireless connectivity. Extremely long battery life.
Wind
Rain
Sunlight & UV Index
Solar radiance
up to 1000+ ft. wireless range
More information from the manufacturer
Costs
As we backed the initial project we paid $229. These SmartWeather systems will be available to the public late summer 2018.
Website Integrations
Mobile View direct from Weatherflow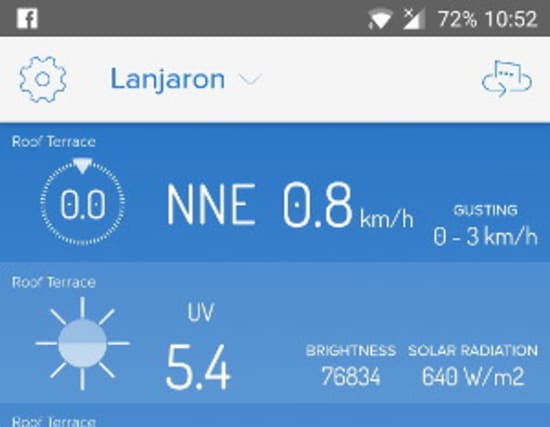 Mobile Phone view
Weather Underground Integration
The units report directly to Weather Underground which stores all the data for hostorical retrieval purposes by our website
View the new Station on Weather Underground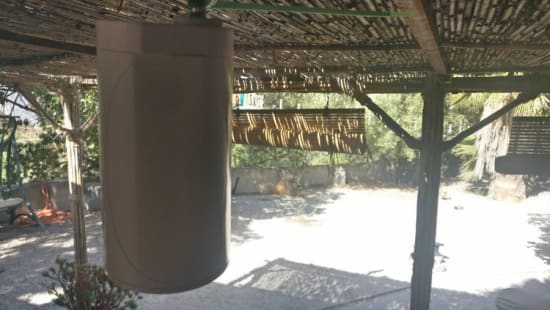 AIR device in the shade of the patio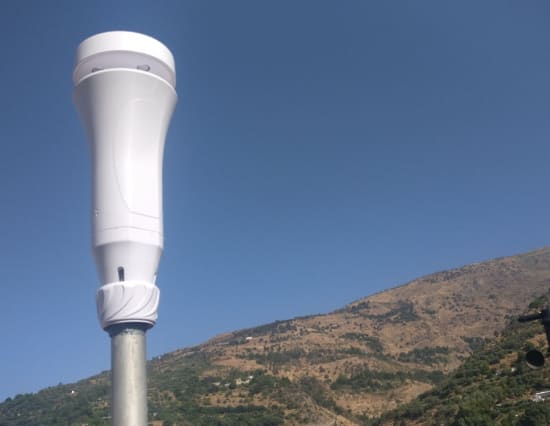 SKY device above the rooftop terrace