Report and some photos from a couple of days ago at 2500m in the Sierra Nevada. With the cold temperatures of recent weeks the "Cascadas de Los Militares" has come into condition. We just had to go and have a look!
It's unusual as water ice climbing is rare here. It takes a substantial and prolonged freeze of slow, seeping water to come into climbing condition. This particular ice cliff results from the overflow from the military bunkhouse at the Hoya de la Mora above the ski area (yuk). Keeping to the cleaner ice is preferred!
It goes without saying that the avalanche risks are extremely high at the moment. If you are downhill skiing don't leave the pistes and ski tourers should maybe wait around for a few days for things to begin to settle down. Patience and common sense are required and not a headlong dash down the first untracked lines. There is also widespread icing, though snowshoeing is excellent in the forests below 2500m if you can gain uphill access from the towns and villages.
More info at https://www.spanishhighs.co.uk/mountaineering-activities-sierra-nevada.html if you want to come and try it out. Great mountaineering conditions are building!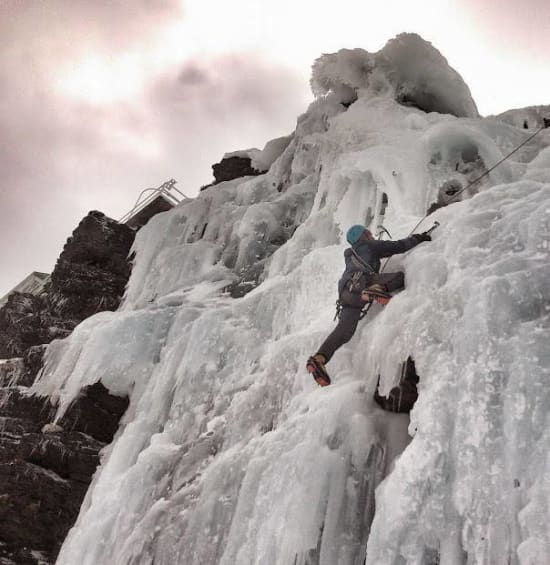 Ice climbing at Las Cascadas de Militares
The main icefall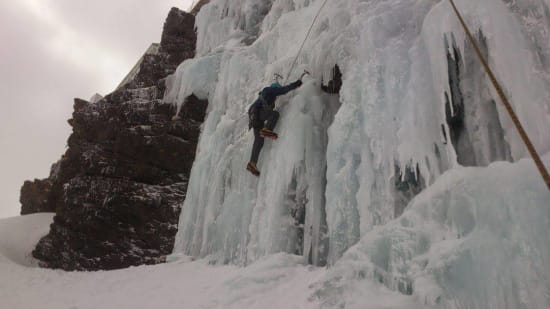 Starting a pitch