Walking, Trekking, Scrambling & Mountaineering, Sierra Nevada, Spain
Spanish Highs Mountain Guides, Sierra Nevada, Spain offering activity holidays for everybody!
SPANISH HIGHS, Sierra Nevada Mountain Guides provide a wide range of activity holidays including walking & hiking, trekking, scrambling, mountaineering, snowshoeing and skiing in the Alpujarras, Sierra Nevada (highest mountains in western europe outside the Alps!) and other varied destinations in the remote sierras of Andalucia Province, southern Spain.
Also regular expeditions to the Southern Patagonian Icecap. In our blog "Inspiring the Adventure" we create new innovative mountain routes, ideas, areas and activities. We hope you will use these as an inspiration for your own adventures here!
The area provides great opportunities for all, from the high and wild mountains in winter, to the more gentle spanish walking found in the hills of the Alpujarras.There is something to interest everybody.
Our sites provide Mountain and Travel Information and a wealth of resources for those travelling independently or those who just want to learn more about these wonderful mountains! We offer trips on demand of any duration and any start date.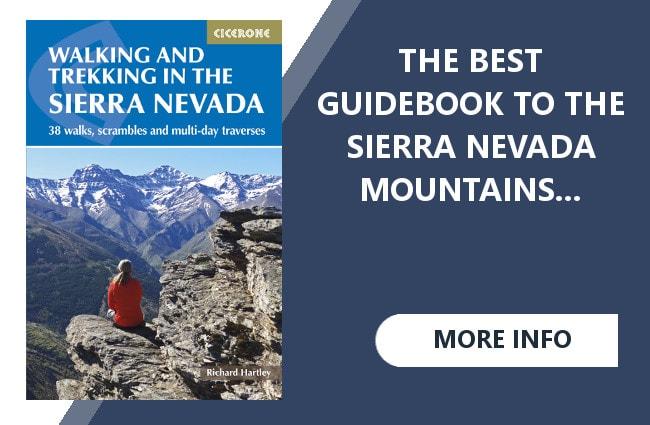 Got questions?
Information on prices, self guided support, accommodation options, mountain weather and conditions, route maps, mountain databases, huts and refuges, altitude sickness, avalanche dangers, equipment lists, gear rental and general FAQs can be found in our information database.

Information Database
ADVENTURES & ACTIVITIES
---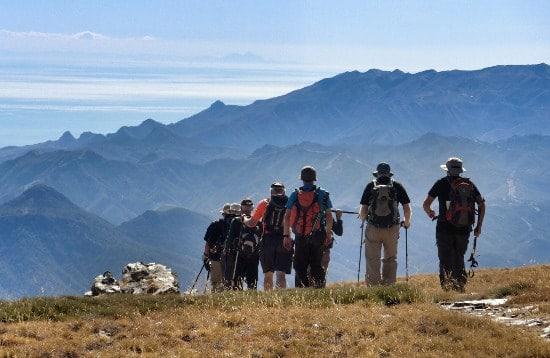 Walking & Hiking
Day tours and week long holidays throughout Andalucia
---
Alpujarras and Sierra Nevada
Only here for a short visit? Then join our classic daily selection of Guided Day Walks and Hikes in the Alpujarras
Or leave the rat race behind and enjoy our week long "Alpujarras Escape", for the very best Walking and Hiking holidays in the Alpujarras. Or why not join writer Chris Stewart and ourselves "Walking over Lemons"! Quiet, remote walking and hiking with just the right amount of luxury thrown in for good measure! In summer we visit the high mountain lakes of the Sierra Nevada in day or muli-day tours.
Granada Province
The Sierra de Huetor and Cumbres Verdes near Granada offer spectacular and quiet hiking tracks. West of the Sierra Nevada the Lecrin Valley offers an interesting and quiet venue.
Tabernas Desert, Costa del Sol and other provinces
We just love visiting the unique desert badlands of Tabernas, Almeria. The mountains of the Cumbres Verdes near Granada offer spectacular and quiet hiking tracks. West of the Sierra Nevada the Sierra Blanca, Sierra de las Nieves, Costa del Sol give superb walking close to the sea.
Group Walking Holidays
Enjoy our bespoke "Walking Holidays in Andalucia" or sample the all inclusive delights of our Group Walking Holidays. These are specially formatted to allow you the flexibility to choose eachs days activities, whether they be a gentle guided walk, a harder guided hike or an excursion to visit some of Andalucias greatest historical and natural sights.
more Walking & Hiking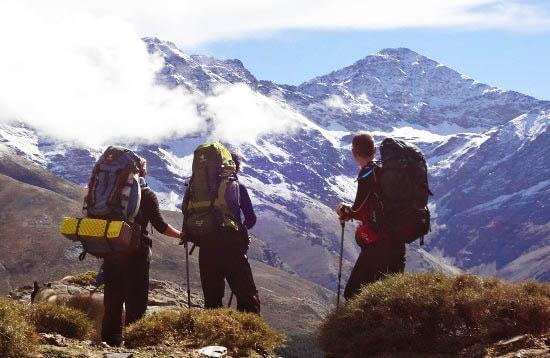 Mountain Trekking
Day & multi-day high mountain tours
---
Sierra Nevada
We have many day and multi-day treks in the Sierra Nevada. The most popular is to climb Mulhacen, highest mountain in Spain in either one or two day trips. We also make the 5 day crossing of "Los Tres Miles", 3000m peak ridges. This involves 4 nights wild camping by streams and lakes.
As well as summer mountain ascents, we have Multi-day crossings of the Sierras of between 1 and 3 nights duration and also the incredible "Trek the remote North"! covering all the quiet northern 30000m+ mountains in a 3 night tour.
For a hiking holiday with a difference try Lightweight Backpacking with mules, where the donkeys take your tents, stove, food and extra gear on to the next camp. Or combine both Hiking & Mountain Biking into a multi-day trip. The possibilities are endless!
Charity Challenges
Raising money for good causes? Try "Los Tres Picos", a diffcult 3 day trek climbing the highest mountains in the Sierra Nevada
more Mountain Trekking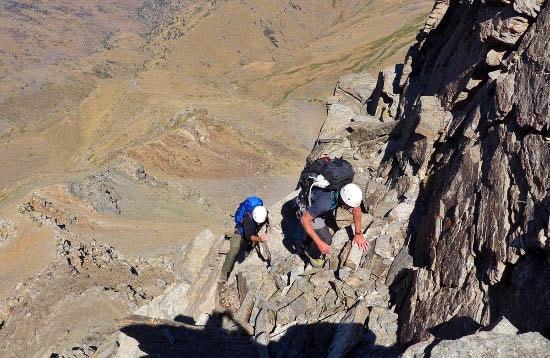 Scrambling
Year round Scrambling in southern Spain
---
Our "Scrambles in the Sierra Nevada and Andalucia" offer some great mountain experiences in wild surroundings
High mountain
The high mountains of the Sierra Nevada province a wealth of superb routes. Between May and November we shall show you some of the best ridge and butresses scrambling around.
Low mountain
Andalucia province has a wealth of untapped potential, including the Sierra de Huetor north of Granada. Superb routes on excellent rock from September to June. Many of the routes have been developed by ourselves over the years.
more Scrambling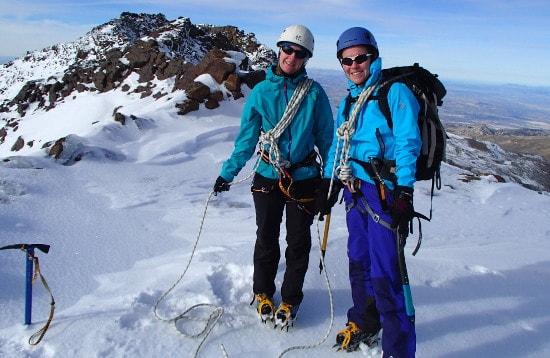 Mountaineering
Via Ferrata, Rock Climbing & Winter Mountaineering Courses
---
Winter Mountaineering
With reliable, snowsure conditions from December until March inclusive we run Winter skills mountaineering courses, Alpine Introduction courses and winter ascents of the main peaks of the Sierra Nevada.
Via Ferratas
This region is set to become very big with some amazing newly developed Via Ferrata routes in Andalucia. Available year round.
Rock Climbing
Granada Province offers some great Rock Climbing giving routes of all grades. We also offer Ropework Courses for those new to the sport.
Expeditions
We run regular expeditions (Nov and Dec) to the Southern Patagonian Icefield. The expedition encircles the stupendous Mount Fitroy and Cerro Torre massifs.
more Mountaineering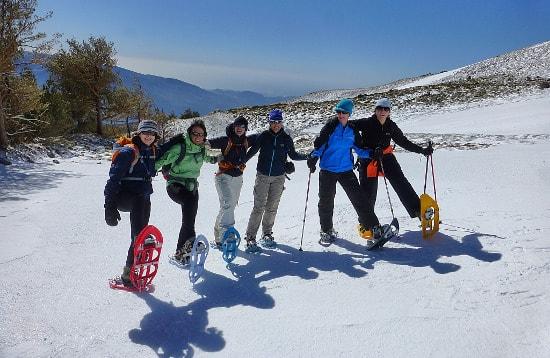 Snowshoeing
Day tours in forests and mountainsides
---
Sierra Nevada Snowshoeing Tours
Guided day or multi day Snowshoeing Tours. With access to the high mountain bowls of the Sierra Nevada and the forested Alpujarras on our doorstep.
During the winter months snow is in abundance; and with great trails offering wonderful scenery, snowshoers will find this a wonderful destination. Moreover, snowshoers of every level of skill and experience will find plenty of trails to meet their desires and needs. If youve never tried it....you should! Its good fun and very easy to learn.
more Snowshoeing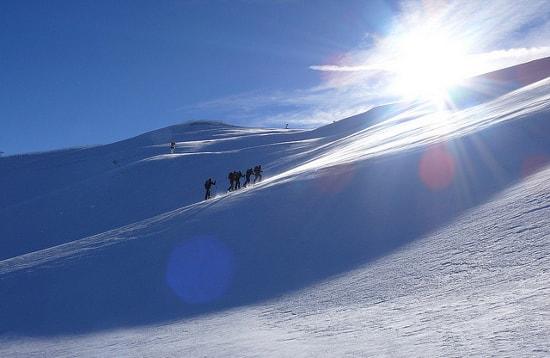 Ski Touring
For beginners and Intermediates
---
Ski Touring and Backcountry Skiing Tours
The ultimate way to travel in the mountains! With good snowsure conditions from January to May, the Sierra Nevada is one of Europe's best areas to learn the basics of travelling through the high mountains on skis. It is backcountry skiing at its finest! We run both beginners courses and also trips for the more experienced.
We run holidays aimed at the complete beginner to the sport. Suitable for those with some previous on piste experience who are also strong mountain walkers. We can provide skies, skins and poles as part of the holiday cost. We also run trips for those who have tried ski mountaineering before but who wish to expand their skills and experience.
more Ski Touring
About Spanish Highs, Sierra Nevada Mountain Guides
Year-round Mountain Guiding with local guides, local people & local knowledge. Experience you can trust!
---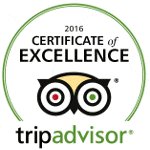 Our Team of Guides
Provide an enthusiastic and friendly team of Experienced, Professional Mountain Guiding and Leadership.
Accredited providers and instructors of First Aid Courses in Andalucia
Fully insured, licensed and registered for both guiding activities and for operating as a travel agency
Operating since 1992 and from a base in Lanjaron, Alpujarras since 2002.
Adheres to a Responsible Travel and Environment policy.
Read what our clients say